| | | |
| --- | --- | --- |
| | CHARMING ITALIAN EXPERIENCES - WEDDING | |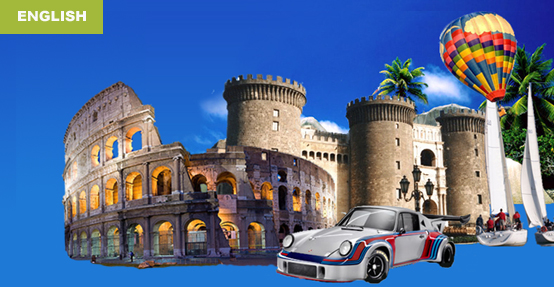 Luxury villas, farmhouse, unforgettable hotels, Wedding and inspirational travel ideas in Italy.
A unique selection of the best hotels, historic houses and restaurants, on a journey discovering the landscapes, art, and lifestyle of Italy.

Discover the elegance of exclusive hotels and bed and breakfasts, allow yourself the luxury of period villas and castles, be enchanted by the charm of old farms, delightable inns and very distinctive agritourism farmhouses and cottages. Experience a weekend of charm, relaxation and well-being.

Follow Italia1Classe captivating itineraries set in richly fascinating surroundings, where history, culture and tradition blend together provoking extraordinary emotions.
An unusual and surprising journey to locations among the most beautiful in Italy.
Outstanding hospitality, exceptional quality of comforts and services, for unforgettable holidays and weekends in boutique hotels and "maison de charme".

The most exclusive destinations in Italy
Sea, sun, fun, sport and spa! - Marche, Calabria, Sicily, Eolie Islands
Transfers to and from every destination in Italy

Ciao Italia!

Home
Selected hotels and resort
Hotels Collections
Beach Hotel/Villas
Charming Hotel
Historical Residences
Farmhouse Holidays / Agriturismo
Luxury Villas
Wellness and SPA
Bed&Breakfast
Italy for Events
Corporate / Mice / Incentive
Wedding Planning
Golf
Transfers in Italy
Rent a car-van with driver

Bella Italia !

DESTINATIONS

CITIES

1.Lazio
Roma
2.Toscana
Firenze,Siena, Pisa,Lucca, Arezzo
3. Lombardia
Milano
4. Molise
Campobasso
5. Veneto
Venezia, Verona
6. Umbria
Perugia, Orvietto
7.Fruili-Venezia Giulia
Trieste
8. Abruzzo
Pescara
9. Sardegna
Cagliari, Olbia
10.Liguria
Genova, 5Terre,
Portofino, Spezia
11.Campania
Napoli, Amalfi,
Positano, Ischia
12 .Sicilia
Catania, Palerno
13. Calabria
Reggio Calabria
14. Puglia
Bari
15. Basilicata
Potenza, Matera
16. Piemonte
Alessandia
17.AltoAdigeTrentino
Trento
18.Valle d'Aosta
Aosta
19.Marche
Ancona
20.Emilia Romagna
Bologna, Rimini,
Ravennna, Ferrara

NEWSLETTER

Receive great ideas and insider tips for your holidays in Italy, plus news of all our most recently added hotels.

Affiliazione Italia 1 Classe